Once a thriving village, Dowles is now simply a name on a map and a graveyard full of snowdrops. Here is an account of its rich history.
Pub. 1974 updated and revised 2000
50 pages
£5 +    p & p
*Please note this is an occasional paper, occasional papers come in spiral bindings.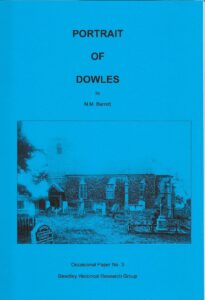 (Please note dispatch may take up to 10 working days.)